PBS online ammonia monitoring
The PBS is an online Ammonia analyser, using a gas sensitive electrode as the detection device. A complete self-calibrating wet chemical analyser and sample preparation system in a single housing.
This instrument represents reliable ammonia monitoring without the need for pumps, pipes, sample preparation or a site kiosk.
Sampling is by means of hydrostatic head, which first fills a settlement chamber to reduce solids to a minimum. Clarified liquid is then allowed into the measuring chamber, where EDTA/caustic solution is dosed and stirred to raise pH levels . This releases ammonia gas which is detected by the GSE electrode. The system is then pressurised by the on board compressor to evacuate the liquid sample and the whole cycle is repeated.
On calibration the sample is retained in the measuring cell and dosed with one and then eight aliquots of high standard, the response being logged on each occasion. The method of standard addition is then applied to calculate the new offset and slope.
The data is logged and displayed in numeric and graphical format. The system is designed for online ammonia monitoring in activated sludge basins, bed effluents and final effluents. It is widely used across a number of municipal wastewater sites around the UK.
For more information on why the PBS is instrument of choice for a number of UK water companies, visit the PBS further information page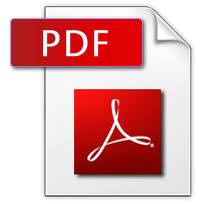 Download PBS brochure

Quote for PBS  |  Request Manual
Features and Benefits

In-situ operation
Auto Calibrating
Auto Cleaning
No sample preparation needed
Sensor electrode only sensitive to ammonia

Low installation costs
Analyser checks itself routinely
Low maintenance
The PBS has low and predictable "Totex"
Electrode not affected by chloride

Applications

Activated sludge monitoring & control ammonia monitoring

Final effluent online ammonia monitoring

Specifications
NH4 Measurement

Measuring ranges (mg/L NH4 – N): 0.1 – >50
Detection Limit: 0.1 mg/l
Reproducibility: 3%
Reagent consumption: 0.6 litre/month (average)
T90 time: 3 - 5 minutes

Electrical and standards conformity

Probe power: 15/24 V from controller
Mains power: 115 VAC/230VAC 50 Hz or 60 Hz
Average current: 0.3 A @ 115 VAC, , 0.15 A @ 230 VAC
Maximum current: 0.4 A @ 115 VAC, , 0.2 A @ 230 VAC
Power load: 45 W
Enclosure: IP65
Protection class: 1 (per IEC 4010)
Immunity to voltage change: EN 50022
EMC emission: EN 50081-1, 12/96
EMC noise immunity: EN 50082-2, 12/96
Certification: CE Mark (Declaration of conformity)
Test method: per DIN/VDE 0701

Dimensions and weights:

Process Buoy: 830 x 130mm (length x diameter); approx. 10.8 kg (filled)
Controller: 264 x 360 x 345 mm (W x H x D); 12.0 kg

Data display, inputs and outputs

Display: LCD graphics display, 16 lines by 40 characters, backlit
Keypad: 21 key, 13 x 13 mm
Data presentation: 6-hour graph (14-day scrollable); current value with 5-digit resolution
Data storage: 10 days in RAM; 90 days with disk drive (data interval 2 minutes)
Logging of warnings, malfunctions, limit value alarms and calibrations for last 4 weeks (90 days with disk drive)
Analog output: 0 - 20 mA or 4 - 20 mA selectable, electrically isolated load max 500 ohm
Limit value alarms: 4 x Dry contact relay (normally closed) for user-definable alarms
Disk drive: PC-compatible 3.5" disk drive for data storage in CSV format