LabSys_Vis II Spectrophotometer
Nanocolor Vis Spectrophotometer
Revolutionary user-experience
10" HD touch screen operation
Intuitive icon-based menu
Integrated turbidity control
Integrated CIE conforming colour measurements
The new Vis II spectrophotometer from Macherey Nagel is a feature packed, all-rounder to suit most water measuring requirements in the lab.
Quality is a keyword for Macherey Nagel, thus the NANOCOLOR VIS II is equipped with extensive quality control features. This device offers a variety of functions such as standard measurements, multiple determinations and dilution series. This way, the VIS II provides easy to use control options enabling efficient and precise internal quality control.
Customer Benefits
Easy and intuitive to use - no need for extensive training
capacitive touch screen and 10" HD display
Cuvette slot for 10, 16, 20, 10 and 50mm cuvettes
Precision optics with reference detector technology
Barcode scanner automatically recognises tests
Colour measurements conforming to CIE
Turbidity measurement conforming to EN ISO 7027
Absorbance measurement at 180o angle from 2-400 FAU
Nephelometric stray light measurement from 0.1-1000NTU
Direct link to IQC options
Comprehensive result-presentation
Auto-run interference (turbidity) detection for MN tube tests
Step-by-step programmes
User definable special methods
Future-proof interface options
Easily accessible USB connections
Straightforward transfer of data
Technical Data
Type:
Spectrophotometer with reference detector technology (RDT)
Light sources:
Halogen lamp (visible range) and deuterium lamp (UV range)
Optical system:
Monochromator
Wavelength range:
320-1100 nm
Wavelength accuracy:
± 1 nm
Wavelength resolution:
0.1 nm
Wavelength calibration:
Automatic
Wavelength selection:
Automatic, barcode, manual
Scan speed:
1 complete scan in less than 1 min
Spectral bandwidth:
< 4 nm
Photometric range:
± 3.0 E in wavelength range 200–900 nm
Photometric accuracy:
0.005 E at 0.0–0.5 E; 1 % at 0.5–2.0 E
Photometric linearity:
< 0.5% at 2 E; = 1% at > 2 E
Stray light:
< 0.1 %
Measuring modes:
More than 200 pre-programmed tests, 100 optionally programmable methods,
absorbance, transmission, factor, kinetics, 2-point calibration, scan,
nephelometric turbidity measurement
Turbidity measurement:
Nephelometric turbidity measurement, 0.1–1000 NTU
Cuvette holder:
Test tubes 16 mm OD, rectangular cuvettes 2, 10, 20, 40, 50 mm
Data memory:
16 GB Micro SDHC card, 5000 measured data sets / 100 spectra, GLP conform
Display:
HD display, anti-reflective cover glass with projected capacitive touch screen
(PCAP) and background lighting
Operation:
Barcode technology, icon-based menu guidance, touch screen
Languages:
DE / EN / FR / ES / PT / PL / HU
External light:
Insensitive, open cuvette slot
Interfaces:
LAN, 2 x USB (Host) 1 x USB (Function) and RS 232
Update:
Via Internet / PC and USB stick
Operating range:
10–40 °C, max. 80 % relative humidity (without condensation)
Power supply:
110–240 V, ~50/60 Hz
Dimensions L / W / H:
360 / 400 / 110 mm
Weight:
4.0 kg
Warranty:
2 years
| | |
| --- | --- |
| Declaration of conformity: | This device corresponds to the European low-voltage guideline and the European EMC directive. |
Learn about the Macherey Nagel Smartphone App that can recognise QR codes on Nanocolor test kits. this app can give you the expiry date of the test, can provide certificates, tell you the expiry data, and show you how to use the kit properly. In addition, you can get access to vital safety data just from scanning the QR code.
See the full range of Macherey Nagel Photometers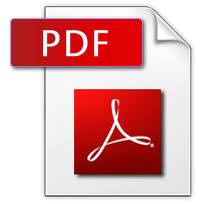 Download a brochure 

Quote for VIS II