QuickTOCeffluent
On-Line Total Organic Carbon Monitoring for Municipal and Industrial Final Effluent
QuickTOCeffluent provides reliable Total Organic Carbon Monitoring in final effluent. Being able to prove what has been discharged to the environment over time can be important for financial, legal, ethical and PR reasons.
Consent permits are usually formally monitored by single 24 hour composite sample. Being aware contaminant levels as a continuous stream of data can reveal when and how consents are being breached and give more clarity than simple spot-sampling. Online Total Organic Carbon Monitoring data can also help to identify where industrial processes are not performing as expected and allow accurately targeted investment to rectify process problems. Cost-savings can be made where efficiency of treatment process can be optimised through continuous monitoring.
Companies taking significant steps to improve the environment can often get significant value from being able to show results and demonstrate what they are achieving.
Analyser Features:
1,200 °C oxidation in the heart of the oven - therefore no catalysts needed
Proven CO2 detectors - therefore reliable measurement performance
Sample handling through a sealed injection loop - highly reproducible
Variable
Ozone Free
Response time: typical - 2-3 minutes
Analyser availability at least 98%
Measuring ranges:
Normally 0.1 - 200mg/lt - other options available
Touch Screen Control and Display
0/4 - 20mA output
Relay contacts
USB port
Air preparation unit option eliminates need for bottled gas
Total Nitrogen can also be measured - giving TOC and TotalN in the same analyser
Low maintenance a maximum of 30 mins per week
QuickTOCeffluent measures total carbon (TC), total organic carbon (TOC) and dissolved organic carbon (DOC) according to DIN EN 1484, ISO 8245 and EPA 415.1.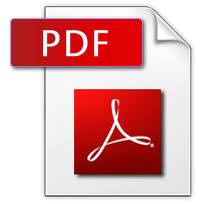 Download a brochure

Quote for QuickTOCeffluent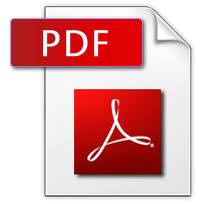 Technical Data Sheet 
 Fill in the Application Survey Form
We are more than happy to help identify the best way to measure specific parameters in different applications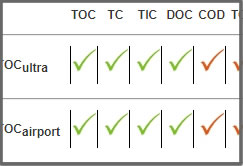 You can either Fill in our Application Survey contact form to let us know more details about your monitoring requirements, or check our analyser comparison tables:
LAR analysers are suitable for a wide range of applications and can measure a wide range of parameters. In many cases, multiple parameters can be measured with the same instrument. Please check out both our LAR 'parameter' table and 'application' table, to help identify the instrument best suited to your needs.